Dr. Lisa Cawley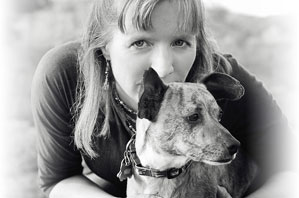 A graduate of the esteemed University of Pennsylvania School of Veterinary Medicine and a life long resident of the Valley. She is also a former student of the Saucon Valley School System, and a graduate of Lehigh University. She has been working in the Lehigh Valley for over 24 years and is experienced in small animal surgery, emergency care, and general veterinary-healthcare practices. Her passion is teaching owners how to keep their pets living healthier, longer lives and continuing to upgrade her own medical knowledge by attending regular post-graduate lectures in the veterinary field. She opened Christmas City Veterinary Hospital in July of 2011 and is proud to join other Bethlehem Small Business Owners in providing services, income, and great jobs to our community. It is especially important to her, and really one of the chief reasons she decided to go into business for herself; to offer clients a safe sense of family when they entrust the care of their pet to her and her team. She looks forward to making lasting connections with all of her patrons. She and her spouse of 23 years, Tony, have three lovely children, three active dogs, two sweet cats, and a lot of happiness in their lives with the opening of Christmas City Veterinary Hospital.
Bobbie Dumoff
Every practice has its standout performers and we are fortunate to have one in the form of Bobbie. Mrs. Dumoff is a graduate of Penn State University, where she earned a BS in Hospital Administration. She is also a credentialed veterinary technician with over eleven years experience working in the Lehigh Valley. Prior to a career in veterinary medicine, she worked on the human side as an EMT for Hanover Township and as a patient technician for Lehigh Valley Hospital. As if she doesn't have enough to do with all of her responsibilities at our practice, Bobbie shares her life with her wonderful husband, Gerry.  She is the mother of five children, and a grandmother! Additionally, she has worked with greyhound rescues in the past, and recently adopted two City of Bethlehem stray dogs, Stuart Little and Sophie. Mrs. Dumoff enjoys the challenges and many rewards of veterinary medicine. She looks forward to helping answer your questions, and making your experience with us the best it can possibly be.
Michele Morgan
If there were an awesome employee contest at our practice, Michele would win it! We are extremely happy to have a person of such good judgment, skill and deep compassion as the leader of our veterinary nursing department. With years of experience in emergency veterinary care, our patients couldn't be in more capable hands. Michele has been working with Dr. Cawley for more than 18 years. Like the other members of our team, Michele is an over-achiever.  She enjoys volunteer work and spending time with her family.  Michele's newest family members were recently adopted as City of Bethlehem strays. She has Lucy, a shih-tzu and her three cats, Eggie, Emma and Baby Kitty.  Thank you, Michele for all you do!
Angela Apgar
Angela had the pleasure of working in the veterinary field for over 13 years before joining the Christmas City family in September 2012. She is a lifelong resident of the Lehigh Valley, and currently resides in Emmaus with her husband Jason and her two rescue dogs, a Sheltie named Gracie and a Corgi named Rusty.  Working in the veterinary field fulfills her lifelong passion for animals. Growing up, Angela has enjoyed many pets, from guinea pigs to horses and everything in between. In her spare time she enjoys traveling, reading, warm weather and baseball. Angela particularly enjoys the close bonds she is able to nuture with our patients and clients because of our intimate practice setting. We are very fortunate to have Angela as a team member.  She is knowledgeable, compassionate and dedicated to upholding our highest standards for care.
Kacy Emery
Kacy has been an animal lover all her life, and ultimately earned her certification as a veterinary technician locally at Northampton Community College.  Prior to joining the Christmas City staff she worked at the Puppy Palace Doggie Daycare, where she got to know many of our patients even before our practice opened!  Kacy has a penchant for acquainting herself with dog breeds of all shapes and sizes, but especially enjoys spending free time with her French Bulldog named Peanut, her adopted Bugg, Nova and her two rescued cats, Bunny and Kevin.  When working with Kacy, it is clear that she excels at getting to know each animal's personality, and has a genuine interest in helping them feel their best! Kacy has been part of the Christmas City staff since our opening in July 2011.  We are so thrilled that she took a chance on a brand new business, and continues to grow personally and professionally.
Jillian Dziack
Jillian, the friendly face you first see as you enter our hospital, is a graduate of Bloomsburg University, where she earned a BS in American Sign Language/English Interpreting.  Originally, Jillian is from Western PA and moved to the Lehigh Valley after graduation in 2013.  In her spare time, Jillian enjoys spending time with friends, family and her Dachshund Odie, traveling to new places, sports and photography.  Before joining Christmas City Veterinary Hospital in April 2015, Jillian worked as a Sign Language Interpreter all over the Lehigh Valley and surrounding areas.  Although working at our office doesn't relate much to interpreting, Jillian wouldn't trade this job for the world.  She loves being surrounded by animals all day and enjoys meeting and greeting their owners.  She feels so lucky to have the opportunity to work at such a highly respected establishment with an amazing and fun group of women.